About Us
Catalyst is a niche recruitment consultancy specialising in middle and senior level management opportunities within the following sectors:
Civils, Rail & EPC
General Management
Project Management
Operations
Commercial (inc. Estimating & QS)
Business development
SHEQ/Compliance
toggle
Property & Construction
Project Management
Quantity Surveying
Building Surveying
Programme Management
Development Management
toggle
Oil, Gas & Subsea
General Management
Project Management
Project Controls
SHEQ/Compliance
toggle
Who We Are
As recruitment consultants, we know that companies are only as good as the people they employ. Click on the photos below to find out a little more about our team!
Ed Hoad
Director
Ever the optimist, Ed set up Catalyst in 2010 after deciding that the recession couldn't last forever, but sees himself primarily as a recruitment consultant rather than a managing director. Ed has specialised in property recruitment since he started out in 2005, and leads our consultancy division. Ed spreads his time between London and Yorkshire, where he lives with his wife Heidi, sons Rufus and Theo and cocker spaniel Nell. He describes himself as "mostly retired" from rugby as he can no longer take the severe punishment just for being a Southerner.
Chris Hill
Director
English born but brought up in South Africa, Chris spends a lot of time moaning about the weather. However, we turn a blind eye to this especially as his experience of working in the Civil Engineering and Construction industries in both the UK and South Africa makes him an invaluable member of our team. He decided to apply this knowledge to recruitment in 2007 and hasn't looked back since; he now dedicates his time to delivering executive search assignments at mid to senior management and board level rather than bridges and roads! He joined us in 2012 and works both nationally and internationally whilst leading the "contractor" side of the business across Engineering, Infrastructure and Oil & Gas.When he's not taking chunks out of the local fairway, Chris can be found using his trade skills to renovate his home.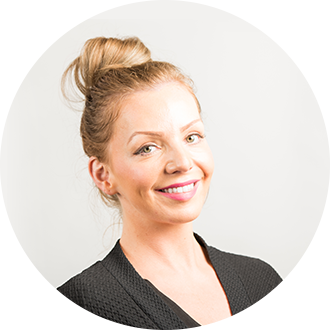 Nicole Lavelle
Senior Consultant
Nicole has had a drastic change in career from her previous life as a criminal defence lawyer, defending some of Glasgow's meanest gangsters! She certainly has some interesting tales should you ask… she will also tell you she doesn't miss midnight trips to the Police Station!

Her skills of interviewing, analysing and cross examination come in very handy as a recruitment consultant and Nicole has progressed very quickly to lead our PQS offering.

Out of work Nicole is a qualified dance instructor, tennis player (she played junior tennis with Andy and Jamie Murray) and enjoys the odd glass of wine! She lives with her soon to be husband Ally!

Corrina Richardson
Head of Research
On top of her endlessly sunny disposition, Corrina brings almost 10 years research experience in the recruitment industry with her. She is our Head of Research, specialising in senior level search assignments across construction, property, engineering and facilities management.

Corrina is a woman of many talents; outside work she is a qualified and trained Reiki practitioner, practices meditation and enjoys a good book. Her two children Callum and Molly keep her and husband Craig busy!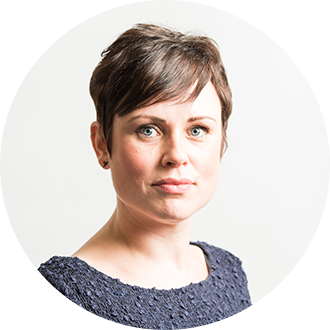 Amanda Drew
Office Manager
As Office Manager Amanda is here to bring some well needed order to proceedings! Having worked in Executive Level recruitment for over 8 years, Amanda has extensive experience in managing senior level search assignments to successful conclusion working on various high level and sometimes complex recruitment projects. Away from the office life, is no less hectic with a two young children. Amanda spends any free time enjoying the gym, good food and a glass or two of wine!
Lucy Cole
Senior Researcher
Lucy has been with us since 2014 and brings a wealth of sales, account management and recruitment experience, having previously worked in the advertising department for the Telegraph Group in London. Lucy's friendly approach and professional manner make her an ideal fit with our consultative, relationship focused approach to recruitment, and she works closely with Ed Hoad on project management as well as supporting other teams.

She lives with husband Andy (not the footballer), daughter Kitty and rescued greyhound Toby Bones. She tells that her passions are fine wine and travelling, but from what we've seen the wine doesn't need to be that fine!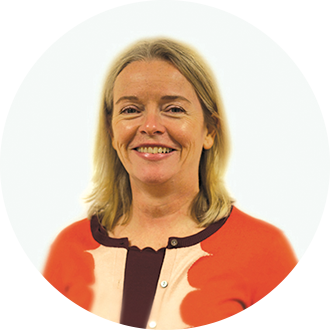 Liz Slater
Non Executive Director
Liz's vast experience across a range of companies and charities makes her an ideal candidate to help steer us in the right direction as a non-executive director.

She is a Board member and Managing Director of the Bayford Group, a Trustee of the Leeds Children's Charity, and Managing Director of numerous other businesses.

During her time with Bayfords, she has overseen many start-ups and acquisitions within the group, experience we're trying to make the most of!
Tim Hoad
Finance Director
Tim's grey hair, MBA and background in corporate banking and finance brings some much needed process to Catalyst, where he is responsible for all financial matters. He was enjoying partial retirement before being dragged back into business by Ed, but remains Director of IntangAbility Ltd and a Fellow of the Strategic Planning Society and the Chartered Institute of Bankers.

In his spare time Tim can be found doting on his burgeoning number of grandchildren or travelling the world.
Candidates
We take great pride in the relationships we create with candidates. Here's what people are saying about us:
Ed was a pleasure to deal with; he was always discreet and knowledgeable about the sector as a whole and also about specific happenings. He looks for genuine opportunities that will suit the individual long-term and not a quick placement...
Senior Programme Consultant at AECOM
Catalyst assisted with my relocation back to the UK from Australia. They were extremely helpful with advice and provided a service which was far superior to any other Recruitment Company I have dealt with in the past. I highly recommend...
Associate Director at Gardiner & Theobald LLP
Working with Catalyst Executive Search to find a new role has been a refreshing change to what can easily become a stressful undertaking. Their care in suggesting suitable positions that would offer 'the right fit' within their network...
Senior Consultant at Jackson Coles
Clients
Catalyst work closely with a small number of clients to ensure that we understand their company, strategy and ethos. We can therefore provide candidates that not only fit technically, but perhaps more importantly, on a cultural and personal level.
Ed truly takes time to understand the business. He worked with us to articulate our message to ensure we attracted the right people for our business, that would help drive our longer term goals. He takes time to listen...
Patrick Watson, Partner. 3PM
We've hired Ed a number of times to assist in our recruitment and each time we have been impressed with his attitude and ability to make great judgement calls. Ed has an integrity that, frankly, is not often seen with recruiters...
Dave Tucker, Director
Catalyst Executive Search is a trusted business partner to Jackson Coles. The consultants consistently provide quality candidates over many years which match our requirements both technically and culturally.
John Boxall, Partner, Jackson Coles LLP

Vacancies
We have a number of vacancies across all disciplines, but below are a few we're recruiting for currently. Please click on the vacancy for more information, to apply or to share.
Contact Us
If you want to discuss anything with us, please don't hesitate to call or drop in for a coffee!
L4.04
The Leeming Building
Vicar Lane
Kirkgate
Leeds
LS2 7JF
T: 0113 246 8971